Gorgeous 2020 Wedding Dress Trends From Maggie Sottero
In 2019, we saw lots of off-the-shoulder necklines and illusion scoop backs. But, it's a new year, and 2020 is definitely taking bridal fashion up a notch.
We're loving the trends that we're seeing so far – florals, shimmer, and long sleeves, just to name a few. What's even better is that you can find these stunning trends in the newest collection from Maggie Sottero.
It was too hard to narrow down a favorite, so we rounded up some of our must-have looks for the 2020 bride. Are you ready?
Floral:
Dreamy and romantic, floral wedding dresses are one of the prettiest ways to waltz down the aisle. Also, they're perfect for a garden wedding or outdoor ceremony!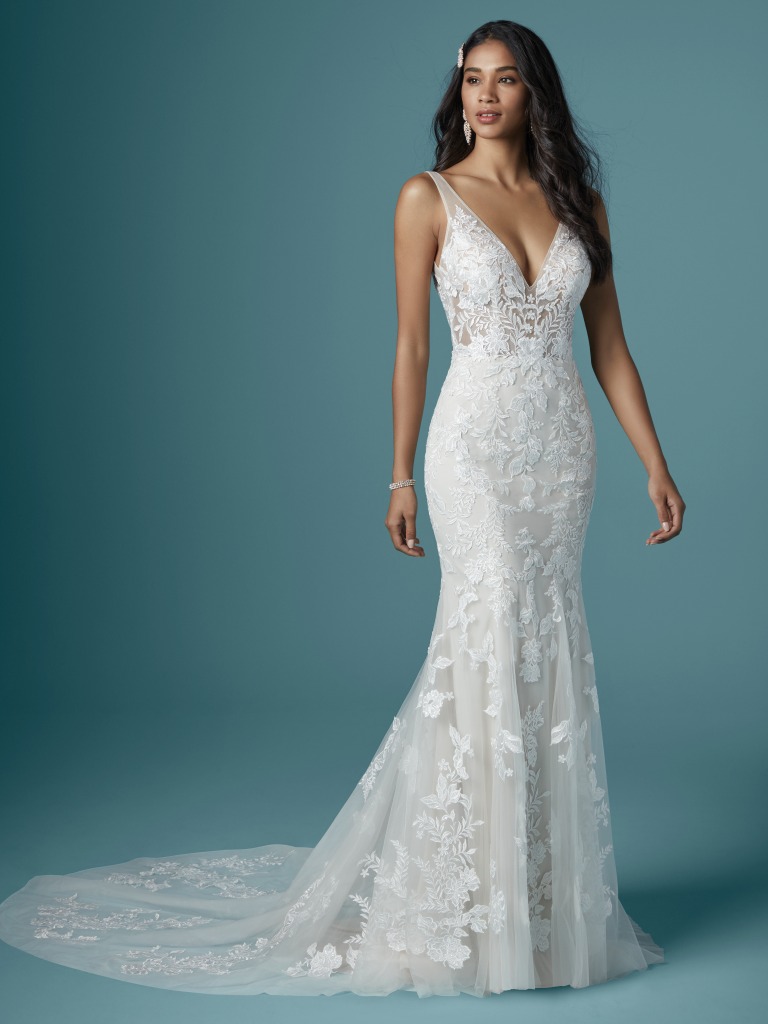 Shimmer:
Whether you're looking for simple sequins or more elaborate beading, you'll be sure to shine bright with these sparkly options.
Long Sleeves:
Sophisticated for any season, long sleeve wedding dresses are making a comeback and we are here 👏 for 👏 it 👏
Loving these designs, but not sure what your style is? No worries! Maggie Sottero has you covered. Check out their Find Your Style page and take their quiz to find out. They'll provide personalized recommendations based on your answers. You can also browse their other collections on the Maggie Sottero website.
Be sure to enter our giveaway for the chance to win a gorgeous Maggie Sottero wedding dress, valued at up to $2,500. Don't wait – the giveaway ends on March 31, 2020!